Sandbanks is a small peninsula that crosses the Poole Harbour on the coast in Dorset. It is well known for its picturesque views, golden sand, and beautiful hotels, and also the property value, boasting the the fourth highest land value in the world by area.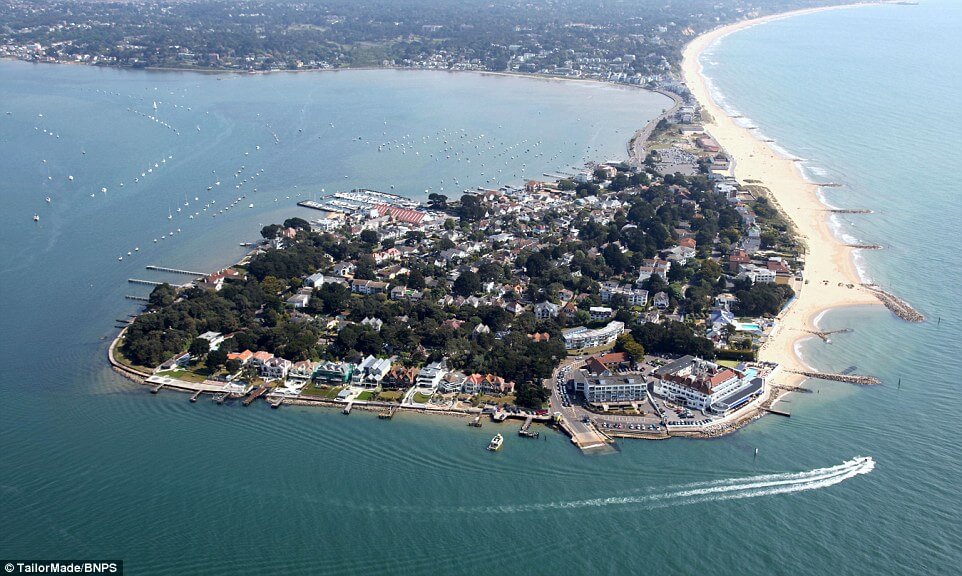 Sandbanks holds a special atmosphere, and acts almost as an independent island off the Dorset coast. It is home to many features that date back to Victorian times, including the Sandbanks and Haven Hotel, although despite this, Sandbanks today is a far cry from the Victorian era, and there are many modern and contemporary properties.
And it doesn't stop there, plans to add to the luxurious coastline with a luxurious £250 million Art Deco-themed 175-room hotel are set to take place in 2018.
"Sandbanks has always been a beautiful gem on the south coast. It's growing popularity over the years is not just down to its location, but also the way of life and community that surrounds the beautiful peninsula," commented Amirez Developments.
But it hasn't always been the sought after home destination it is today; in the late Victorian era, Sandbanks was largely deserted and cut off from the rest of Britain. It wasn't until 1896 that the land was sold off to fund a coastal protection programme, with plots sold for a mere £13,000. Then when a road was built after the first world war, holidaymakers started to pursue the area for their second homes. After a clever marketing strategy by estate agents in the area in the 1990s, it raised the area to its current worth of £933 million.
And just to put it into context of how sought after the Sandbanks have become; after rising to fame, in 1965 John Lennon repaid his aunt for buying him his first guitar with a house on Sandbanks, for which he is thought to have paid £25,000. Today the plot alone would be worth around £4m.
Whatever your hobby or interest, there's sure to be something for you at Sandbanks. With stand up paddle boarding classes, and shops selling windsurfing and kitesurfing kits, it's a fantastic spot for the water sport pros, or the eager beginners. And for those looking for a relaxing retreat – The Haven Hotel on Banks Road is home to the Haven Spa, offering hydrotherapy pools, sauna and steam room, outdoor pool and jacuzzi, alongside a fully equipped gym, tennis court as well as fitness classes and spa treatments.
So, how far will your money get you in Sandbanks?
Around £500,000 will get you a two-bedroom flat with a possible glimpse of the sea £1m will get you a generous five-bedroom house with a garden, a short walk from the beach And for £5m you'll find yourself with a lavish five-bedroom house with direct beach access to the beach.
Winner of the Blue Flag award for 29 years and with its soft golden sands and breathtaking views, it is no wonder that Sandbanks is considered one of Britain's best beaches.